1

What is Open Pedagogy?

Kathy Essmiller
Let's Begin
Hello! We are so glad you are exploring ideas associated with Open Pedagogy. The purpose of this chapter is to provide opportunity for faculty and instructors to discover some of the essential characteristics of Open Pedagogy. Let's start out by seeing how you would describe Open Pedagogy. In the box below, click into the white rectangle which reads 'Type your answer here" and share your thoughts. Each entry allows for 20 characters, but you can answer as many times as you like.
It's interesting to see how your thoughts are the same as or different from others exploring the same topic. How did seeing what others had shared shape your thoughts? As you progress through this chapter, you will be invited to imagine redesigning elements of an existing course to incorporate practices reflective of the values and purposes of open pedagogy. You are welcome to work straight through, or sip and dip. The strategies shared are just one approach; feel free to adapt the aspects which suit you and scroll right on by those which do not. Hopefully you find something which inspires you! An objective is shared below, for those who welcome a more structured experience.
Micro-course Objective: Instructors will demonstrate understanding of Open Pedagogy by redesigning elements of existing courses to incorporate practices reflective of the values and purposes of Open Pedagogy.
Discovering Open Pedagogy
You very likely already do many things in your classroom which qualify as open pedagogy. Before we settle on a definition, however, let's consider a couple of questions. What are your hopes for higher education? What is your vision for your classroom? What do you absolutely wish your students would do (DeRosa & Jhangiani, 2018)?
Click into the Flipgrid below using the password GoPokes! and share your reflection. Feel free to be informal and chatty, we are exploring together. The FlipGrid is set to public, which means that anyone with the Flip Code can join and view videos on the grid. You can join with a Microsoft or Google account. If you prefer not to use a personal account, you may log in with the OpenOkstate Google Account.
Don't want to use your personal account? Sign in as OpenOKState. The OpenOKState email is
OpenOKState@gmail.com
, and the password is GoPokes! The password to enter the FlipGrid space is also GoPokes! You may also access the FlipGrid at
https://flipgrid.com/20d0bb4b
or by following the QR code below the Flipgrid embed.
-or-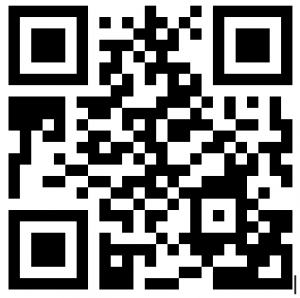 Once you have shared your reflection, give yourself time to listen to what your colleagues have to say. Feel free to respond if you hear something that you agree with, something that surprises you, or even something you would like to push back on a bit.
Defining Open Pedagogy
As you have engaged with each other in this conversation, you have probably discovered you share similar hopes and dreams for higher education. Most of us in the classroom want our students to engage with the content in a meaningful way, are pleased when students collaborate constructively, and ultimately hope to see our students step into further conversation and exploration.
Open Pedagogy is a system of practices which can be used to facilitate the type of learning experiences described above. Classroom practices become the focus as teachers and learners move "beyond a content-centered approach" (Cronin, 2017) and share the knowledge creation experience. Rather than teachers or classroom resources broadcasting information to students for their consumption who then complete quizzes or papers to demonstrate understanding, students network and interact with the content, the teacher, and each other to create artifacts of value beyond the classroom.
For instance, some of our very own professors here at Oklahoma State University replaced their commercial textbook with one they created themselves by adapting work from other schools. They incorporated their own perspective and included as examples work their students had completed in class. You have your own ideas about what this might look like in your course. If you would find it helpful to see what others have done check out work by the OpenEd Group linked here, projects shared with the Open Pedagogy Notebook linked here, or skim this fairly short article exploring 'The Values of Open Pedagogy'.
Once you have checked out a few of the examples, select one and past the link into the Wakelet below. If you have time, write a sentence or two to share your impression of the project with your colleagues. Include your name with your contribution or not, whichever you like!
Are the dots connecting? You just did it. We worked together as a class to explore open pedagogy and create an artifact others can use to learn about and experiment with open pedagogy themselves. Rather than hand you a book about open pedagogy, ask you to complete a worksheet guiding your reading, and then giving you a test to see if you understand it, we worked together to construct and share our understanding. That, in a nutshell, is Open Pedagogy.
References
DeRosa, R., Jhangiani, R., Robbins, T., Squires, D., Ward, J., Andrzejewski,k A., …& Mays, E. (2018). A Guide to Making Open Textbooks with Students.
---
All original material in this chapter by Kathy Essmiller is licensed CC-BY, as indicated in the chapter licensing data. Links retain their original copyright, and unless specifically licensed otherwise, comments and work shared by those interacting with the material retain full copyright. Contact me at kathy.essmiller@okstate.edu if you need information to contact one of the creators for permission to use their work. Thank you! ~KE